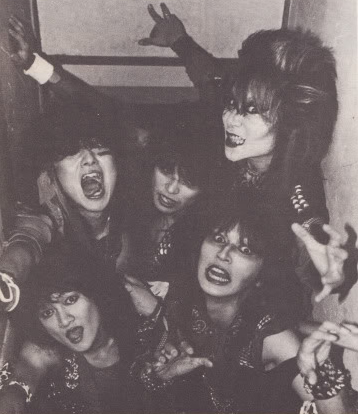 Hide was born in 13 December 1964 in Yokosuka. At 15 years old, he got his first rock album Alive by KISS and it sparked his interest in music. The same year, he got his first guitar, which was a Gibson Les Paul, and later that year joined his school's brass band as a clarinet player which he quit soon after. He cited Ace Frehley and Jimmy Page as his inspirations to start playing the guitar. In 1981, he formed the band Saber Tiger (later renamed as Saver Tiger to avoid confusion with a band with the same name) notably with Kyo on vocals and Tetsu on drums who both would later be in another very well known act, D'erlanger. During this time, hide met Yoshiki who played support drums for Saver Tiger multiple times and quickly became friends with him, despite rejecting Yoshiki's multiple attempts on scouting him in his own band, X.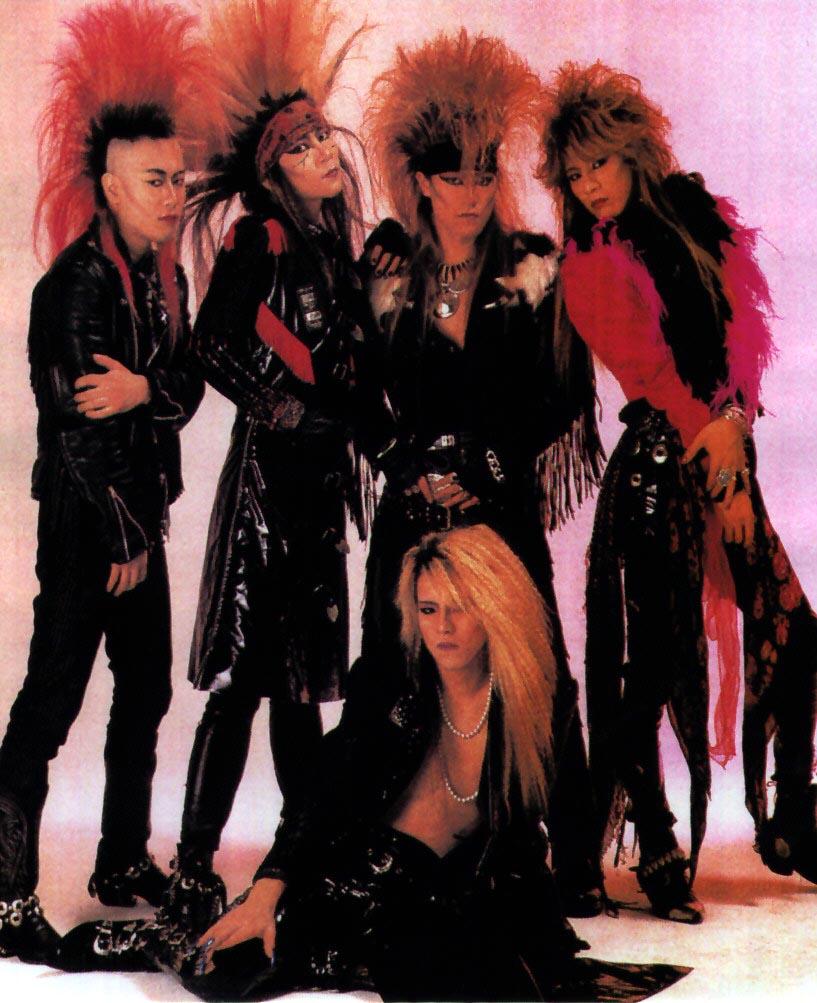 In 1984, he graduated from beauty school and obtained a cosmetologist license with intention of becoming a hairdresser. The following year, Saver Tiger released their self titled EP and participated in a sampler with X. The band enjoyed relative popularity until 1987, when hide decided to disband the band since he was tired of member changes. He himself has said it was because of the vocalist quitting, but according to his brother he decided on disbandinh right after getting a major label offer because the label asked him to change the lineup, which he did not want to do as to not betray the rest of the band. His initial decision was to retire from music and become a hairdresser full time, to the extent he initially turned down Yoshiki yet again when he offered him a place in his band. In the end, he showed up at their practice and decided to join them as their lead guitarist in February 1987.
hide became a significant songwriter in X, having the most songwriting credits after the band leader Yoshiki and being the only member except him to compose a single for the band (SCARS). After their breakout with Vanishing Vision (1988) and signing to a major label, X enjoyed tremendous success, with their major debut album Blue Blood (1989) selling over 500.000 copies and the following album, Jealousy (1991) racking in over a million sales. The same year, they held their first ever show at Tokyo Dome. 1992 started off with X selling out 3 nights in a row at Tokyo Dome, however at the end of the month the band's bassist Taiji announced he will be quitting the band. The band's new bassist, Heath, was personally scouted by hide the same year. The same year, X changed their name to X Japan and signed to Atlantic Records with the prospect of an American debut, which ended up never happening.
hide started gaining a fanbase of his own in X Japan with his eccentricity and talent, and in 1992 he collaborated with Hideo Canno from SHOXX magazine to produce his first photobook Mugongeki, which also included pieces of his poetry. In 1993, X Japan released the chart topping album Art of Life, which was composed of a single 29 minute song, and decided to take a break afterwards as the members wanted to start solo carreers.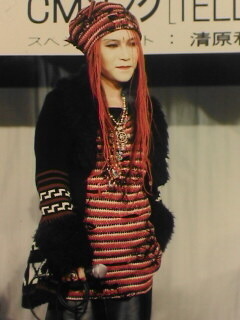 hide released the track Frozen Bug in a sampler with an one-off band called M*A*S*S composed of himself and Inoran and J from Luna Sea in early 1993. In August 5 1993, he released his solo debut singles "Eyes Love You" and "50%&50%", both charting in Oricon Top 10. Notably, both of his debut singles are pop songs as he wanted to make contrast with his image as a metal guitarist. He also starred in the movie Seth et Holth, based off of a short story he wrote himself about celestial beings being trapped on Earth, with Tusk from Zi:Kill and composed the soundtrack for it. The following year, he released his first solo album Hide Your Face (which he later said he didn't really like how it turned out and regretted releasing it as is, but it was successful regardless) and embarked on his first solo tour.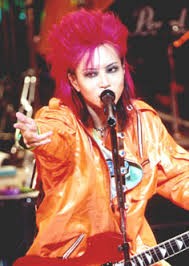 In 1996, hide created his own record label LEMONed and started signing bands he personally enjoyed. Before that he'd introduce them to Yoshiki to sign them with Extasy instead, Luna Sea and Glay being his most successful discoveries. He also released his second solo album Psyence, which topped the Oricon charts and entirely written, composed and produced by him, and started his second solo tour. He also started a new project aka the band zilch while in Los Angeles with the intention of debuting in USA and recorded the video for Electric Cucumber which wouldn't be released until a year later for its provocative content. Later on X Japan released their last album Dahlia, with all members except hide abandoning their visual kei image and a lot of tension beginning between Yoshiki and the band's vocalist Toshi.
With Toshi deciding on his departure from X Japan in 1997, the band announced their disbandment and dissolved after their final Tokyo Dome concert titled The Last Live, which was made possible by hide convincing Yoshiki to let Toshi join them for one last time. hide continued on working on his solo project, now titled hide with Spread Beaver with his backing band considered full members. Him and Yoshiki decided on starting another band together which would be a continuation of X Japan in 2000, and were working on finding a vocalist. In early 1998, he released his single Rocket Dive and started working on his final album with a tour announced for it. He'd also bought a new plot of land and had blueprints ready to build a new studio for his use.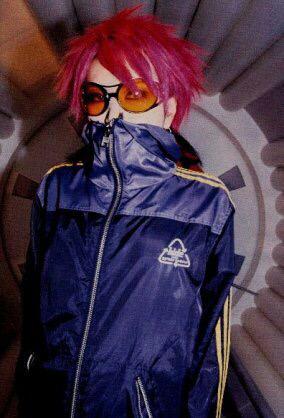 In May 2 1998, hide was found dying hung by a towel to his bathroom's doorknob in his apartment at Tokyo. He was pronounced dead at the hospital, and his death was reported as a suicide, although most of his bandmates believe it was an accident as he was drunk and used a method that was similar to the way he was found to relieve his back pain. His last album Ja, Zoo was finished by his bandmates and released posthumously, which went on to become his most successful album with over 1.5 million sales. His singles Pink Spider, ever free and Hurry Go Round, along with the zilch album 3.2.1 were released posthumously aswell, and Spread Beaver went on a tour to fulfill hide's promise to fans. His funeral service had an attendance of over 50000 people, and his death was considered an end of an era.